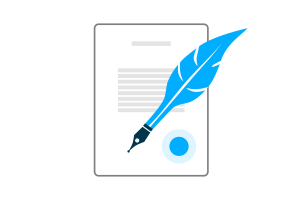 A "pension will" can prove vital if a person dies before they reach retirement age. But a new survey from Canada Life shows that almost three-quarters (72 per cent) of UK adults aged 55 and over have not completed an expression of wish form, which nominates the beneficiaries of their pension benefits in the event of their death.
Having an up-to-date expression of wish form is different from a will, says Canada Life, and is a quick and efficient way to distribute pension wealth whilst taking the customer's views into account… and averting the potential for unintended beneficiaries receiving the pension, such as a former partner.
One possible reason for so few people making a pension will is a lack of understanding about them and the important role they play. Further, recent research from Lowell shows that almost a fifth of people (18 per cent) of people believe that pensions disappear when you die and cannot be passed on.
Canada Life technical director, Andrew Tully, said: "A huge number of UK workers have been auto-enrolled into pensions over the past few years so it's both surprising and concerning more people either haven't completed a pension will or perhaps can't remember.
"Having an up-to-date form lodged with your pension company makes sure the company knows whom you would like to benefit should you die.
"The expression of wish provides a valuable piece of evidence when the trustees are trying to establish the right beneficiaries to receive the money.
"It may seem something you can put off to another day, but the expression of wish form should only take a few minutes to complete. Ask your pension provider or HR department for a copy to complete. If your circumstances change, you should always review and submit a new form if required.
---
Make sure your retirement plans are on target…
If you'd like to ensure their retirement plans remain on track, then checking in regularly with your RetireEasy LifePlan could give you real peace of mind… and may help you to avert any problems further down the line by spotting shortfalls and taking early action.
What's more, you can test out different scenarios too, based on how well you think the market is going to perform in the upcoming years, whether you need to take a short savings holiday, how much inflation might eat into your estimates, whether you can afford to help a family member get on the housing ladder, and what happens if you elect to delay or bring forward your retirement date.