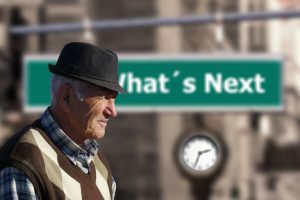 The latest ONS figures for life expectancy in the UK have highlighted the growing concern in the pensions sector about whether many people have enough savings and investments put aside for a comfortable retirement.
The average life expectancy in the UK in 2017 to 2019 was 79.4 years for males and 83.1 years for females, an increase of 6.3 weeks and 7.3 weeks respectively when compared to the period 2016 to 2018.
One distinct trend is amongst those living to 90 and beyond: there were more than 600,000 people in the UK aged 90 and over in 2019, a record rise of 3.6 per cent compared to the previous year, while in the same year there were 13,330 centenarian: a 5.2% rise from 2018.
One caveat to these figures is that they do not include the impact of Covid-19: these will be shown in next year's annual statistics.
There are also marked regional disparities between those living well into later life: the area with the highest average life expectancy at birth was Westminster, which shows a gap of over ten years with Blackpool.
"Stretching out pension pots for a longer period will put many people's finances under pressure," comments name, job title of retireeasy.co.uk, "and living longer – while something to be celebrated – will also add to the care costs they will need to allow for in later life.
"The State Pension really is just a safety net, making it tough to get by on without additional sources of income. That makes it critical to know just how much you can safely afford to spend in retirement without reducing your future years' incomes, while those still working towards retirement may well want to check whether they now need to save more or continue working for longer.
"Covid 19 has already had a largely negative impact upon investment values – so regularly seeing that your plans are still in good shape is vital."
How might your finances work out into the future?
That's easily answered. Simply feed all of the figures into your RetireEasy LifePlan and play out some different scenarios. You'll be able to quickly see whether the sums add up…