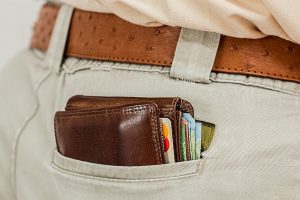 One of the UK's biggest banks is being stretched to its limits by Covid – however, it's not one with branches on the High Street, but the ever-reliable "Bank of Mum and Dad".
New research from interactive investor's Great British Retirement Survey shows that:
More than half (51%) of parents already retired had helped their children buy property – 10% by loaning and 41% by gifting money (an increase of 6% since last year).
A similar number of parents yet to retire anticipate that they will have to help out if their adult children are ever to get a foot on the property ladder.
One in five (21%) parents still working who had drawn some or all of their pensions tax-free lump sum used at least some of it to help their children buy a home.
Worryingly, it comes at a time when Covid-19 has wreaked havoc on many people's finances, with one in five (21%) workers aged 60-65 saying they expected to have to delay retirement.
Moira O'Neill, Head of Personal Finance, interactive investor says: "The Covid-19 pandemic has created uncertainty for everyone.
"If the Bank of Mum and Dad was a regulated institution there would be urgent calls for a review of its liquidity. Not surprisingly many older savers are feeling gloomy. Last year more than half of those still at work thought their lifestyle would improve when they retired. This year that number has halved."
Retirement delays
One in four (25%) of those delaying their retirement thought that they would have to wait a further year to give up work. One in three (34%) expected to wait an additional two years; a further 23% thought they would have to postpone retirement for three years, 5% for four years and 14% for five years or more.
One in four of those delaying retirement (24%) said they were worried that the investment losses suffered due to coronavirus would mean they would actually never be able to retire.
Rebecca O'Connor, Head of Pensions and saving, interactive investor, says: "There has been a material increase in the financial calls being made on the Bank of Mum and Dad. The average house price has risen by 1170% in the past 40 years – from around £20,000 to over £234,000 today.
"Parents told us time and again how they had benefited from the house price boom but were now watching their children struggling to become homeowners.
"It's understandable that they want to help but worrying how many people have drawn on their pensions to do so. Covid has forced lots of people to reappraise their retirement plans. Many others may just not realise how weak their finances are.
"The worry is that many of those raiding their pensions and cash savings now to help their children will find they haven't enough for their own needs later. We see a retirement storm brewing."
How might this affect you?
Are you considering using your capital or savings to help your children or grandchildren? If so, you can see instantly what the long-term impact on your retirement finances will be using your RetireEasy LifePlan.