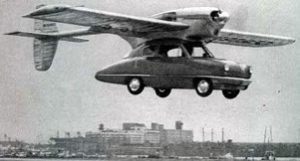 As many of you will know by now, I am an avid fan of classic cars and take a deep interest in the way values have been rocketing over the past few years, making me somewhat sceptical as to whether these prices are sustainable.
There are of course plenty of other investment classes that are less boring than stocks and shares and have attractions other than potential financial returns.
An obvious one is gold, but others would include antique furniture (you can either sit on it or put things in it), fine art (you can look at it every day), jewellery (you can wear it) or a racehorse (you can risk a heart attack every time it runs!).
But what about an asset that is motorized just like a car but is not a motorbike (about which I know nothing)?
I'm talking about vintage and classic aircraft. Now I know that most people cannot fly them, but then many people don't drive their classic cars. For value, they look irresistible.
Here are some choices: 
Budget: £2.5 Million
A genuine airworthy Supermarine Spitfire or a 2001 Ferrari Formula 1
Own a piece of history or…drive round in circles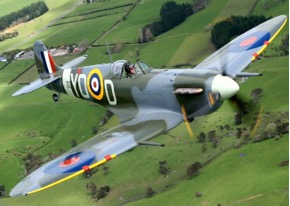 Supermarine Spitfire Mk
OR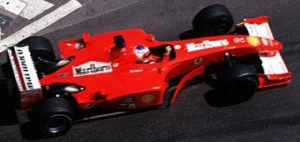 2001 Ferrari Formula 1
The Spitfire illustrated was built in 1943 and test flown by the legendary Alex Henshaw before seeing service in numerous theatres during World War II.
The Ferrari was built in 2001 and was driven to victory by Rubens Barrichello in the Monaco Grand Prix that year.
   Budget: £45,000  
An airworthy De Havilland Chipmunk or a Land Rover Series 1
The freedom of the skies or…get lost in the woods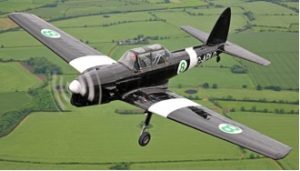 1950 De Havilland Chipmunk 
OR
 Land Rover Series 1    
This Chipmunk served with both the RAF and the Aberdeen University Air Squadron, and is an ideal aircraft in which to get one's wings!
This 1952 80" 2 litre Land Rover Series 1 has spent time in Ireland before being fully restored.
Budget: £70,000
An airworthy Percival Proctor or an HRG project (needs LOTS of work!)
Hop to Le Touquet for lunch or…spend weekends in the workshop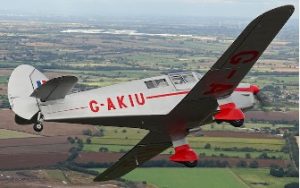 1948 Percival  Proctor 5        
OR
HRG  Le Mans Sport
This Percival Proctor 4 seater spent many years as a communications aircraft for Rolls-Royce and has been immaculately restored.
The HRG was designed and built for the 1938 Le Mans 24 hour race, powered by a 1½ litre Meadows engine. It was re-bodied later and a Ford engine substituted.
Budget: £80,000
An airworthy de Havilland Vampire or a 1904 Darracq
You can do 500mph or…5mph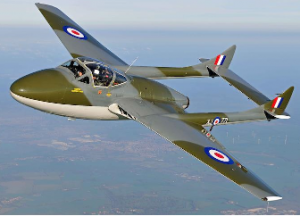 1958 De Havilland Vampire T55    
OR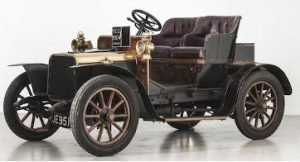 1904 Darracq  
The Vampire, with its wooden fuselage was the RAF's second jet. This dual control trainer served with the Swiss Air Force from 1959 to 1992!
The Darracq has been in the same family for over 60 years and is apparently in need of some work!
Budget: £90,000
An airworthy Avro Anson or a Connaught Race Car
Be invited to all the best air shows or…race at the Goodwood Revival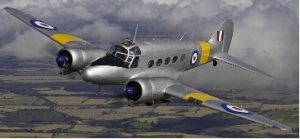 1950 Avro Anson C21
OR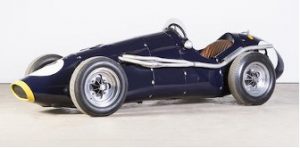 1952 Connaught A Type F                                                           
The Anson was designed in 1934 and 11,000 were built up to 1952, all powered by twin Armstrong-Siddeley Cheetah radial engines. This one served with the RAF.
The Connaught illustrated was actually built up in the late '50s to early '60s from mostly Connaught parts by Jack Horton. It has its FIA papers so can compete in historic races.
Budget: £130,000
An airworthy De Havilland Rapide or a 1904 Winton
Invite your friends for nostalgic flights or…potter to Brighton once a year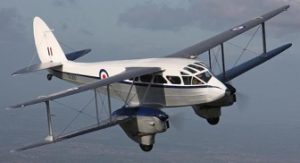 1946 De Havilland DH 89 Rapide
OR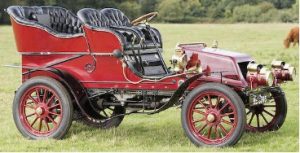 1904 Winton  5 1/2 Litre 2 cylinder
The Rapide first flew in 1934 powered by two Gipsy Six engines and was capable of 157mph. The example illustrated first flew with Allied Airways in Scotland.
The Winton was described by The Autocar magazine in 1903 as America's premier make of petrol car! Pre-1905 veterans are much more valuable than those built after 1904 as they are eligible for the Annual London to Brighton run.
Or how about this…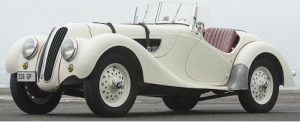 For the price of this 1938 BMW 328 Sports Roadster (£540,000) you could have ALL of the aircraft listed (except the Spitfire, sadly) and enough left over to store and keep them all flying for many years!
Given that many classic cars are bought as investments and rarely, if ever, driven the limited usability of classic aircraft is, perhaps, less of an issue. But if you have a pilot's licence, or the services of a qualified pilot, these could be incredibly satisfying to own. Prices have barely moved over the last few years whilst so many other collectors' pieces such as fine art and classic cars have seen their values shoot up. This sector has, to my mind, been neglected.
AND these wonderful old aircraft could even earn their keep – people have always been happy to pay to fly in them.
You can have hours of fun thinking about the choices you would make; then model the options in your LifePlan at RetireEasy.co.uk
Could these fabulous old aircraft, already restored at enormous cost, be ready for their day in the sun?
Images of Aircraft and Cars (apart from Flying Car, Spitfire and Ferrari) are reproduced by kind permission of Bonhams.