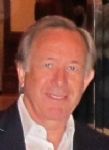 Richard Collinson – RetireEasy
For anyone interested in classic cars, the expectation has always been that the
hobby of owning one will be time-consuming, fraught with problems – and a money
pit. Although some cars have been appreciating in value for many years, most
cost more to run, maintain and refurbish than they could ever return in the
form of a profit.
How things have changed! Since the recession hit in 2007/8, interest rates have
been on the floor and investment returns at best static, but more often scarily
volatile or negative. So, investors have been piling their money into
non-income producing assets that, whilst not expected to return a reliable
profit, at least will be fun to own. These assets include fine art and antiques
as well as old cars.
So, should you take the plunge?
One of the problems is that prices of old cars have rocketed over the past 5 years
largely as a result of just this philosophy, so if you wanted to do it, the
best time has probably passed. There is no doubt that any investment market
will become overheated after a period of rapid growth, whether it's shares,
property values – or cars.
There are strong signs that the classic car market is indeed in danger of
overheating. Pretty much all models have risen in value significantly with the
most desirable and rarest showing the biggest increases. For instance in 2007 a
Mercedes 300SL 'gullwing' sold at auction for £212,500 while in 2012 one in
similar condition went for over £411,000, an increase of £198,500 or 93% – in
just 5 years! And remember, no Capital gains Tax!
Some other increases in value, albeit less dramatic but still substantial, over the
same period were:
| | | | | |
| --- | --- | --- | --- | --- |
| Model | Year | Value 2007 | Value 2012 | Change |
| *Aston Martin V8 | 1975 | £12,300 | £18,900 | +53% |
| *Jaguar XK150 Coupe | 1957/9 | £27,500 | £41,400 | +50% |
| **Mercedes Benz 230SL | 1966 | £15,000 | £36,500 | +143% |
| **Triumph Stag | 1974/7 | £7,950 | £9,995 | +25% |
| **MG TC | 1946 | £22,950 | £31,995 | +39% |
| ***Sunbeam Alpine SeriesV | 1966 | £5500 | £9,450 | +72% |
*Auction result
**Dealer asking prices for cars described in similar condition
*** Private asking prices for cars described in similar condition
So, it is getting harder to see strong growth in the future, although with the Euro's woes the trend could continue for a while.
Once investment returns start recovering and interest rates start rising (which they
surely will at some point), collectors may well start to realise their gains to
re-invest elsewhere. At that point the market could rapidly go into reverse (no
pun intended).
At present classic cars must be seen as a high risk option and are probably not
appropriate in retirement – Unless of course you love old motors and would
enjoy using and polishing your pride and joy without any expectations that it
will show you a profit.
One caveat – if China, with its burgeoning wealthy elite, gets into the classic car
buying habit (and is allowed to import them), that could be another story.
I will have a lot more to say on this topic so, stay tuned.
For all advisers and professional connections please visit www.retireeasypro.co.uk
---