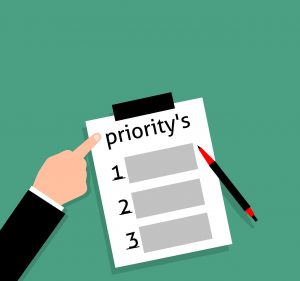 New research amongst financial advisers, conducted by Aegon in conjunction with Next Wealth, shows that the number one priority for people planning for retirement is to keep up their current standard of living once they leave the workplace.
The survey quizzed 212 financial advisers about the hopes and fears of their retirement clients and found that some two-thirds (66%) put that as their top retirement aspiration for the second year running.
The survey was conducted against the backdrop of a sustained period of economic uncertainty, leading advisers to conclude that actually delivering on those aspirations was proving challenging – not least meeting clients' minimum income requirements while investing in line with their risk appetite.
Steven Cameron, pensions director at Aegon, said: "Maintaining your 'working age' lifestyle throughout retirement is the primary objective for many, but to truly deliver on this, individuals need substantial savings, a robust financial plan, and a clear picture of their future lives."
Advisers, he said were also now taking increasing account of what clients want out of their retirement apart from a secure income, with over three quarters (78%) now homing in on aspects such as what gives them meaning, purpose and happiness.
An increasing focus on inheritance
One feature of this year's survey was an increasing focus from clients on passing on an inheritance: 29 percent of advisers noted that leaving part of their retirement savings to family and loved ones was an objective for "the majority of clients": an increase of 5 percent from the previous year and up 10 percent from two years ago.
About 60 percent of advisers also observed that more clients are interested in updating their wills and trusts than they were ahead of the pandemic.
Cameron said: "For some, the key consideration is to meet their minimum income requirements sustainably, without running out of money before death. For others, it's about balancing inheritance aspirations with a comfortable retirement income. These are highly complex areas and advisers are ideally placed to support clients with their options."
Over half (53 percent) of advisers also said their clients were concerned about running out of money before they die, a factor which has risen above health and longevity concerns when compared to 2020.
Ensuring your priorities are planned for
So, what are YOUR retirement priorities? Whatever they are, you can take control of them using your RetireEasy LifePlan which allows you to run different scenarios – such as reducing work commitments to care for a family member, giving financial support for a family member, or moving house to be closer to friends or family.
And if running out of money in retirement is a concern for you, not least because of the impact of inflation on your savings and investments, then again you can run a series of different scenarios to see how saving more or working longer would change your outlook.
Remember: if your subscription has lapsed, you can renew for just a few pounds a month by logging on here: www.retireeasy.co.uk