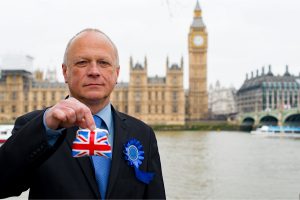 We recently launched an anonymised survey in conjunction with AgeWage to test the temperature on how those heading into retirement were being affected by the pandemic. Because the situation is still evolving, we have left the survey open and you can still take part by clicking here: Survey
But in the interim we wanted to share with you the wisdom of our subscribers and those of AgeWage as the last question was to ask "In less than 50 words, what measures do you think the Government should take to protect the incomes of future retirees?"
The answers are anonymised, but they provide some really excellent feedback from people who are all taking a proactive stance to funding their retirement. If you would like to add your thoughts – or even to agree / disagree with the comments below, do get in touch!
Here are some of the best replies.
"Ban moving pension money to scam products by only allowing an approved list of providers. Maybe a limit on unsustainable withdrawals. Provide a back-stop solution for long-term care to allow insurers to offer affordable products, maybe by levying some level of NI on retirement income."
"Have a minimum floor rate for pensioner cash investment ie NSAnd I income bond paying interest at least equivalent to inflation +1%"
"Increase State pension for those without private pension."
"Stop this talk of negative interest rates. This, together with the 'fuel' of quantitative easing is forcing people to place an even larger percentage of their wealth in riskier investments. They should stop messing about with so-called moonshot schemes and world beating systems and learn how to run the government reliably!!"
"Link to inflation only. The low level of pension income has been corrected and there is no justification for a link to average incomes or a minimum increase. The current Full State Pension is equivalent to a DC pot of £300k+ and future above inflation increases are not sustainable."
"Toughen up on scams but otherwise leave alone. People need to take responsibility themselves. "
"Stop basing all valuations of DB schemes on bonds and switch to Equities. Implement more rigorous measures to stop scams, they know they are going on and being advertised by Google but don't stamp on them. Stop contingent transfers of DB pots. Keep allowing Drawdown in existing format, as people like me know what we are doing. Apply common sense as the man in the street would do, but police more rigorously!"
"This year and next do a "two-year average" triple lock solution. Then increase the state pension with CPIH inflation only, but give comfort that this is for the very long-term."
"It should focus on those of working age who were hard done by before, with many facing a worse short-term future."
Over to you!
_______________________________________________________________________________________________________________________________________
Check our YOUR future prospects
If you or your partner is facing a potential shortfall in pension savings, why not check out what can be safely withdrawn during retirement using the RetireEasy LifePlanner. Importantly, if there is a shortfall, you can test out the impact of saving more in the years leading into retirement, or working longer, using the scenario function available with the Premium version