My Desired Income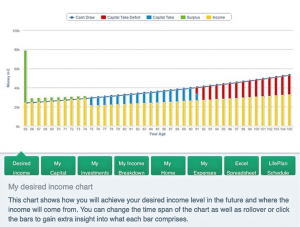 The latest analysis from Moneyfacts show that – despite the turbulence caused by the pandemic, the average annual pension fund returned 4.9% growth in 2020. The news for annuity incomes was not so good, however. Not helped by record low interest rates, average returns were down over 6% – their third consecutive year of falls.
Pension fund returns actually marked a big drop from the spritely 14.4% recorded in 2019, but a far more positive picture than the -6.2% recorded in 2018.
Annuities fell -8.5% in 2019 following on from -0.2% in 2018, making this is the third consecutive year of annuity income falls.
Rachel Springall, finance expert at Moneyfacts, warned that those approaching retirement may find they have a shortfall due to market turmoil – especially those with cash savings, as they are earning very little interest She also warned about "dipping" into their pension pots if at all possible.
"Billions of pounds were taken out of pensions during Q3 2020 according to HMRC and this money could have been drawn for more immediate financial issues or even to help a family member during challenging times. Some may also consider equity release to fill the retirement gap, however, it's always wise to seek advice before committing to any arrangement," she said.
She also added that for those concerned about the continuing fall in annual annuity incomes, may be more inclined to opt for pension drawdown instead. "Since pension freedoms were introduced in 2015, annuity income has fallen for five out of the six years. Growth has not been seen across the market for a one full year since 2017, which was just 1%.
"Clearly it would be wise for consumers to seek independent financial advice when it comes to their retirement plans and keep up with regular reviews of their investments and options. A workplace pension may not be sufficient to meet someone's retirement goals and if unchecked too late, it could delay their retirement plans or force them to seek other ways to plug the gap.
_________________________________________________________________________________________
In planning for your future, are YOUR savings on track to last you through retirement?
Whether you are heading into or already in retirement, the simple way to check whether you are on target to "balance the books: by going onto your RetireEasy LifePlan. In minutes you'll have an easy-to-understand analysis of your situation, allowing you to make informed choices about your future savings and spending as with RetireEasy LifePlan Premium's my "Desired Income Chart".