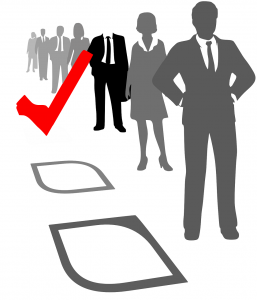 There has been a call for government-backed training schemes to support older jobseekers back into the workplace after employment figures show that the long-term growth in employment for those aged over 50 in the UK has stalled as a result of the pandemic.
New Labour Market Statistics show that older workers, together with the under 24s, have been particularly hit by the pandemic in the last quarter. David Sinclair of the International Longevity Centre has urged swift action: "Without further urgent support from Government, a huge number of people aged over 50 will find early retirement forced on them."
The figures are set to get worse in the coming months: The Office for Budget Responsibility estimate that 15 percent of older workers are likely to lose their jobs when furlough ends – around 377,000 older workers.
There are also accompanying warnings that many people heading into retirement re having to dip into their pension pots to get by – potentially damaging their long-term retirement incomes.
A new survey by the "No Desire To Retire" portal for over-50s talent reflects the concerns that many older workers now have. It found:
A huge surge in pessimism about employment in H1 2021 among older jobseekers
Strong demand for "older worker" Kickstart programme and government support with re-skilling
A call for employers to realise the value of older workers as part of a multi-generational workforce
The main reason given for the upsurge in pessimism is the impact of Covid on the jobs landscape – resulting in mass unemployment and the market being "flooded with applicants chasing a scarce number of vacancies" – and a general hiring freeze as a result of the uncertain economic outlook.
More specifically, against this backdrop, a large majority highlighted that their age – already an issue pre-Covid – had been "greatly exaggerated" as a prevalent barrier to finding work in the face of ever-increasing competition from "younger and cheaper" jobseekers, "with 40 years to go before they retire, [rather] than someone who as only two years left".
Regionally, the top three areas with the most negative outlook were the South West, London and Wales; while those with the most positive outlook were Yorkshire & The Humber, Scotland and the North West, broadly mirroring regional changes to rates of employment more generally.
What would help improve prospects?
​When asked what would help older workers' job prospects generally, the most popular suggestion given in the survey was the provision of more formalised opportunities to reskill, with priority assistance given to over 50s equal to that for 16 to 24-year olds.
Meanwhile, just under a third of those surveyed (30%) said they were interested in having a career coach and/or undergoing a "Mid-Life Review" – with many recognising the need to change roles or pivot into a new industry as a result of the pandemic.
Commenting on the findings, Natasha Oppenheim, CEO of No Desire To Retire said: "Our members often tell us about their experiences of ageist attitudes among both recruitment agencies and employers – for example, being told they are 'past it' or confronting prejudicial stereotypes at interview.
​"However, as our survey shows, this is far from being the case. It highlights that older jobseekers are energetic and resourceful when it comes to building on their experience to meet the immediate needs of employers.
"The ageing talent pool should be embraced as an opportunity. The over 50s collectively represent a huge untapped asset of millions of years' worth of accrued experience, expertise; and an abundance of skills and qualities needed to help business achieve some form of Covid-related economic recovery such as resilience, adaptability, time-critical problem-solving, and mentoring.
"Numerous studies also show older workers also consistently outperform on soft-skill metrics such as communication, negotiation and conflict resolution, and team working. It is time to realise the value of this asset for the UK economy – and in turn our society – to help us build back stronger."
_________________________________________________________________________________________
In planning for your future, are YOUR savings on track to last you through retirement?
Whether you are heading into or already in retirement, the simple way to check whether you are on target to "balance the books: by going onto your RetireEasy LifePlan. In minutes you'll have an easy-to-understand analysis of your situation, allowing you to make informed choices about your future savings and spending.