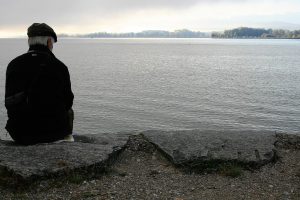 Once again, the call has gone out (this time by Age UK) to create a Minister to represent the interests of older people in England. Why does the Government stubbornly continue to refuse to consider it?
Did you know that we have a Minister for Children (and Families)? Or one for Women (and Equalities)? And one for Disabled People for that matter.
Their role is simple: to provide an oversight of all the issues that can affect these important (but often overlooked) groups – from whatever direction that can come from… health, finance, social services etc. They listen to representatives from these groups and those "lived experiences" inform policy.
It makes a lot of sense as Government Departments (I can tell you from experience if you hadn't already realised it) don't always communicate with each other as efficiently as they might, even when there may well be an overlap of responsibilities or impacts. Having a senior member of the Government able to act in an overarching way can avoid costly mistakes as well as give important groups of people a voice at a high level within Government.
So, why is there no Minister for Older People, representing – say – the 15.5m people aged 60 and over in the UK?
After all, we account for a high percentage of the UK's wealth (over 80%), as well as the lion's share of its health and care costs. Our State pensions account for £100 billion worth of public expenditure every year. We're big users of public transport. We represent a huge percentage of the nation's volunteers and carers. We even vote more regularly than other cohorts.
Recent years have seen older people's issues in the headlines on a regular basis: not least women's rising State Age Pension age, our failing social care system, pension scams and now the pandemic… I could go on. All of them have seen the Government fail to act in an equitable, timely and effective way… I would argue because they haven't listened directly to the people most affected.
In my role as a writer on 50+ issues, I've been banging on about this for years, in which time both Scotland, Wales and Northern Ireland have appointed either a Minister or an Older People's Commissioner for Older People, all of whom have done really excellent and worthwhile work… but successive appeals to the UK Government for an English equivalent have drawn blanks.
Towards the end of the Coalition Government, I was one of eight regional representatives who had input at a ministerial level on older people's issues, and we were able to "sense check" strategies that led, for instance, to Pension Freedoms and the Care Act. David Cameron's excuse then was that we did the same sort of job as a Commissioner making that role unnecessary – then promptly "disbanded us in when he secured a working majority."
Now, there is no input directly from older people themselves into Government. And no-one at a senior level making our case, arguing our corner and preventing expensive policy mistakes.
It's high time we regained our voice…and a seat at the top table.
Your views?  Email us at: support@retireeasy.co.uk