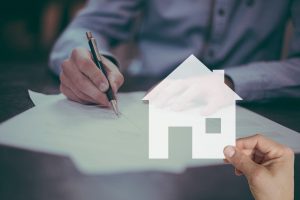 Step aside, High Street banks and building societies. The real financial muscle powering our recovery from Covid in the coming year will be the "Bank of Mum & Dad" – or "BoMaD" to use its rather annoying acronym.
As house buyers in particular struggle with the economic impact of the COVID-19 crisis, new research from Legal & General and Cebr shows that nearly one in four housing transactions (23%) will be backed by 'BoMaD' in 2020.
The research also throws up these interesting gems:
24% of home buyers have become more reliant on BoMaD since the pandemic
The Bank of Mum and Dad will be behind £50bn worth of property transactions in 2020
Inheritances skipping a generation as a quarter of BoMaD lenders use legacies to help their adult children fund house purchases
A third (33%) of those likely to buy a house in the next five years said that this will be done using money from family and friends
That said, the slowdown in the housing market is being reflected in smaller amounts of lending or giving: Bank of Mum and Dad will lend just £3.5bn to loved ones this year – almost halving the £6.3bn parents, grandparents, other family and friends lent in 2019.
It will also fund 85,000 fewer home purchases. Despite this, the Bank of Mum and Dad will still be involved in 175,000 housing transactions, within an estimated transaction value of £50.3bn, this year.
With the housing market now well and truly re-opened, BoMaD is ready to step up and be a key element of the housing sector's recovery, as thousands of buyers press ahead with their plans to buy after the lockdown.
Charity begins at home
This year, family members and friends will lend an average of £20,000 towards deposits. As a result of the crisis, 15% of BoMaD 'lenders' are now planning to give more than they would have done before the pandemic to help their loved ones. Of those saying that coronavirus has changed the amount of money they are willing to give, almost one in five (18%) want to give at least 50% more.
Homebuyers in London are set to receive the most, with the average BoMaD 'loan' standing at £25,800. This was followed by the East Midlands, where lenders have given a significant boost to the average BoMaD contribution this year, from £16,000 in 2019 to £24,100 in 2020. Family and friends in the North East and Yorkshire are contributing the least, but on average are still lending a generous £13,800 to help loved ones buy a home.
Are YOU a branch of BoMaD?
If you are contemplating lending or giving money to a family member in the year ahead, you might well want to see just what impact this will have on your longer-term retirement plans.
You can feed an expense like this easily within your RetireEasy LifePlan and run a scenario to see exactly what difference it will make in the years ahead. You can also test out giving or lending differing amounts so that you help as much as you can – but don't run out of cash in the future.